132: Wooden Anniversary Welsh Love Spoon (Add Number of Your Choice)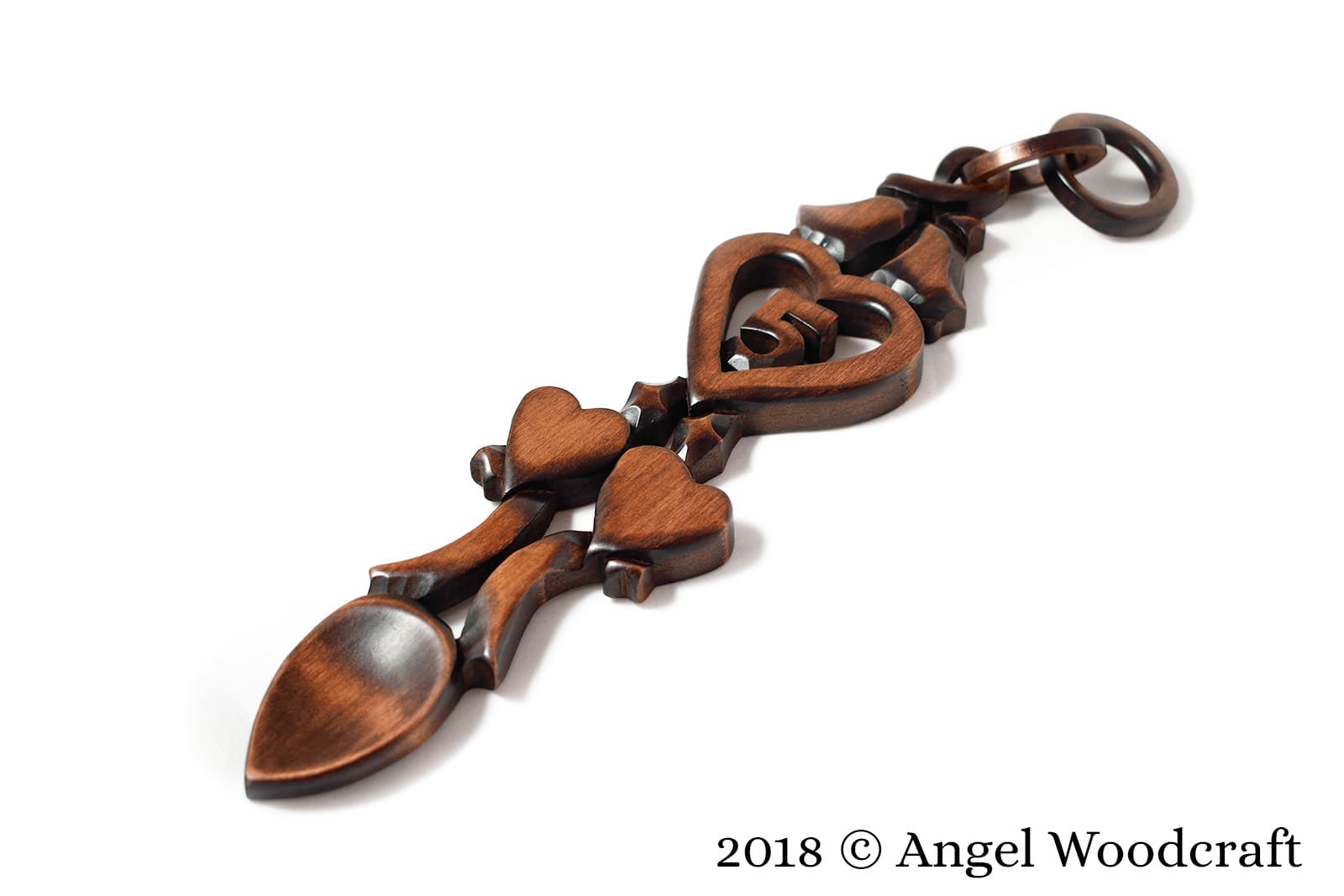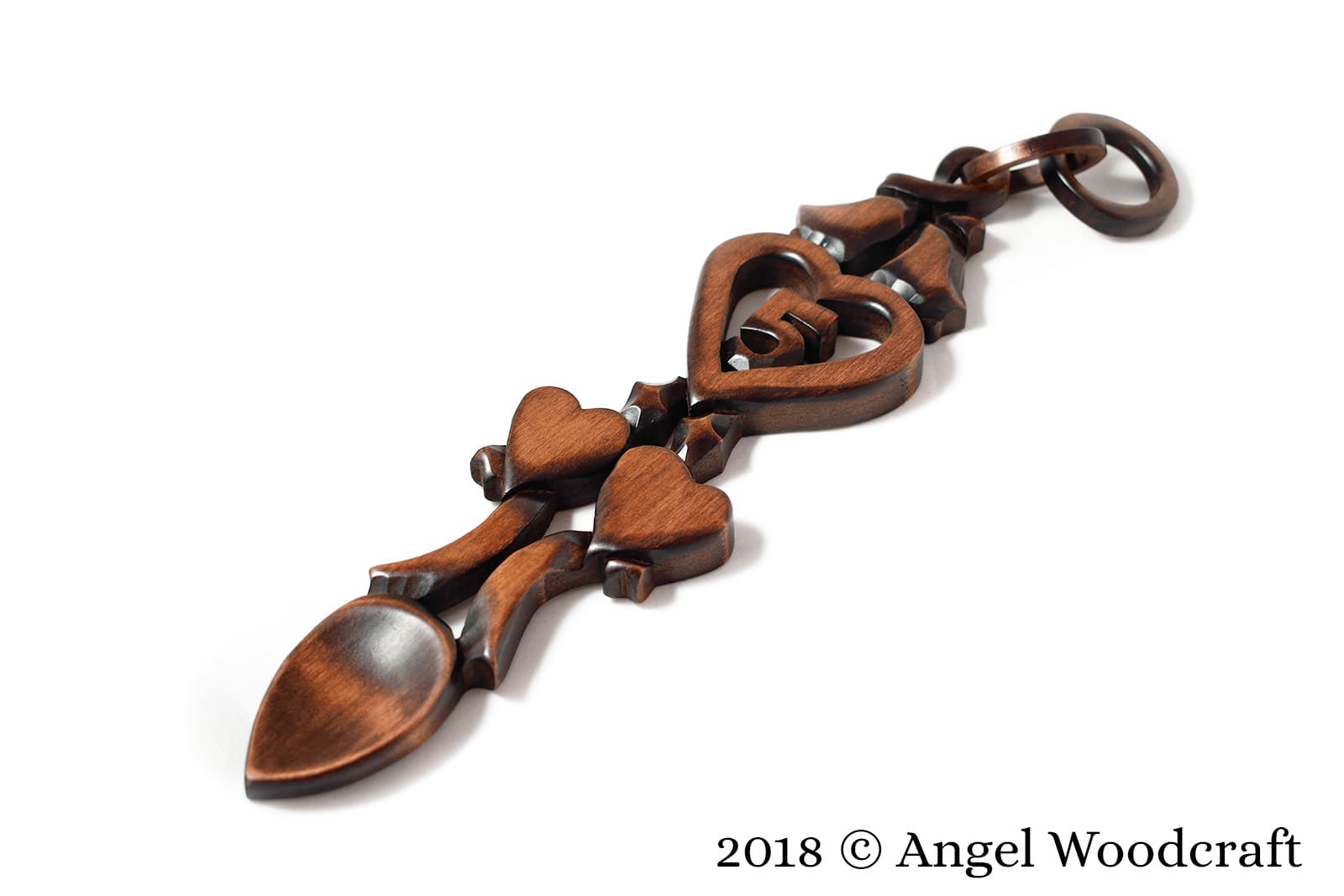 132: Wooden Anniversary Welsh Love Spoon (Add Number of Your Choice)
Hand-carved Welsh Lovespoon made from genuine FSC-certified Welsh Hardwood.
Add any number of your choice from 1 to 99 to this love spoon (often used to signify a birthday or anniversary) or opt for no number as shown in product images.
This lovespoon features love hearts, diamonds and bells; thusly it is symbolic of love and good fortune. The bells featured are also symbolic of weddings, anniversaries or general celebration. Additionally this piece can feature any number you would like within its biggest heart (specify your chosen numbers during checkout when prompted). This lovespoon is a great choice for weddings and anniversaries but is fit for all occasions.
To claim our offer of a free engraving, leave a note in the engravings box when you add a Lovespoon to your cart. Paul advises that any engraving is done on the back of the spoon since he believes that engravings can detract from the design of the spoon; however, he believes that the customer is always right and we are happy to fulfil personal requests as best as we can to your specification.
Material – Welsh Hardwood
Size (cm):
Length – 34
Width – 7